Retail
With Sense, retail workers are better organised, better informed, and better equipped to satisfy more customers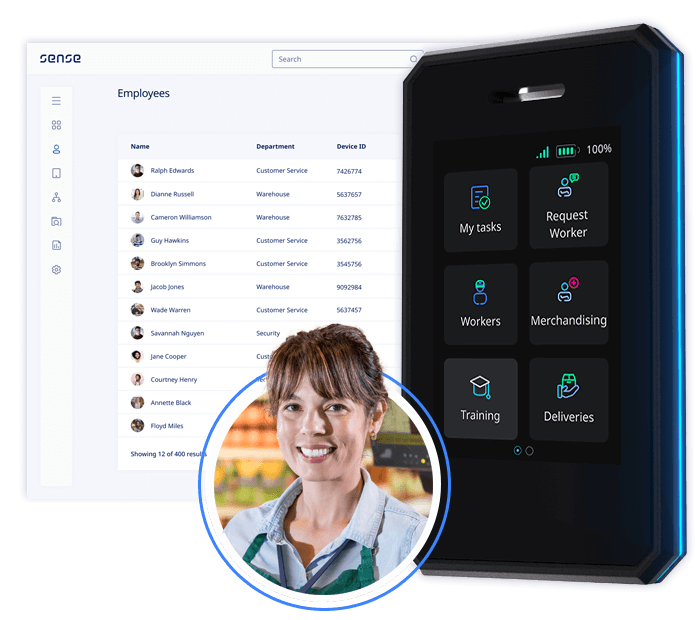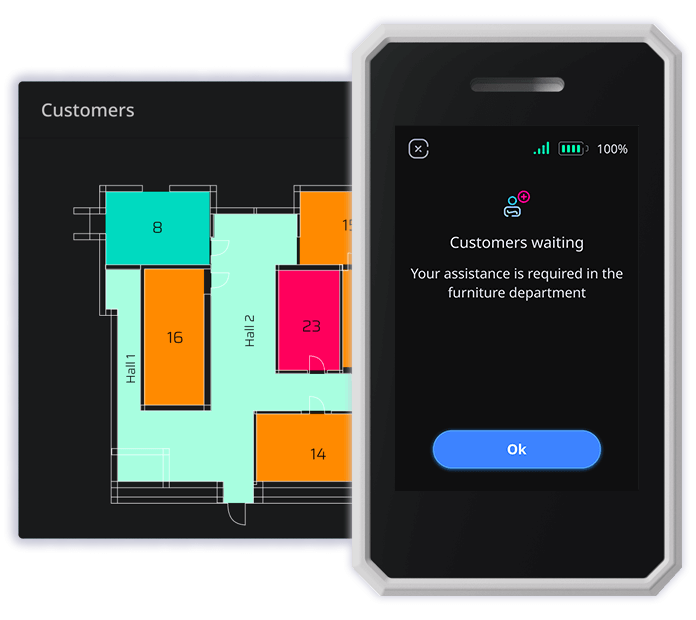 More sales, better customer satisfaction
Sense is the ideal solution for fast-paced retail environments, and helps staff react quickly to in-store tasks and customer demands. Ultimately, each retail space wants to maximise sales and minimise customer dissatisfaction – meaning store and shift managers want associates to work productively, and with a great attitude. Sense provides wearable hardware, modern software and expert services to help ensure retail workers are better organised, better informed, and better equipped.
Deliver exceptional customer service
Customers typically know what they want when they visit a store. The Sense solution helps to enhance their experience by equipping your staff with the information and guidance they need.
Find help
Staff can use the Sense Badge to find the closest colleague with the required skills or knowledge
Send updates
Send shift updates, stock delivery news or new product information to each member of staff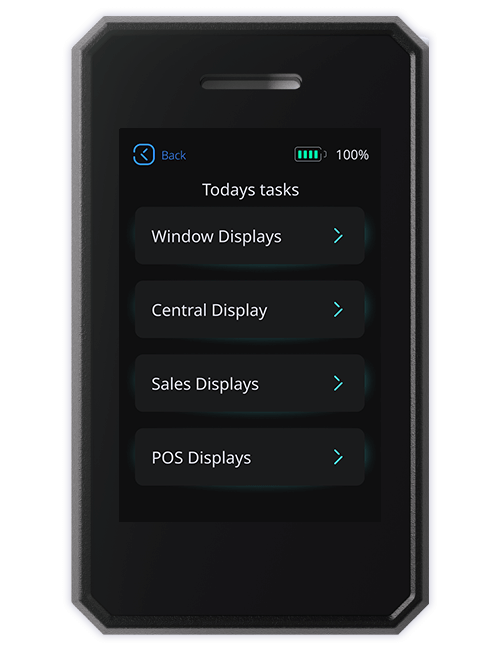 Create checklists
Step-by-step guides ensure your displays are arranged correctly and important jobs get done
Track movement
SenseTags track the movement of shopping carts to identify busy areas and trigger responses
Real-time shift management
Retail environments are fast-paced, and shift managers must juggle multiple responsibilities within highly chaotic environments. The Sense solution gives managers better visibility of their store, their staff, and their customers – while providing shift leaders a faster way to locate, communicate with, or redeploy associates.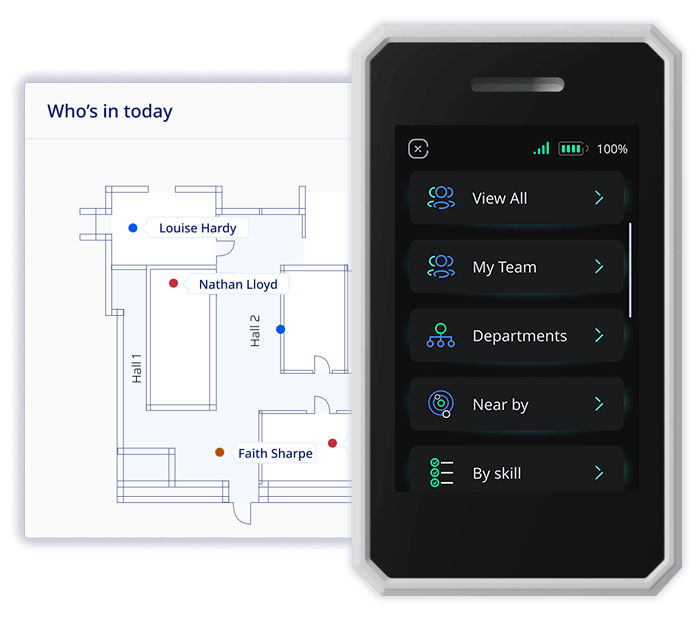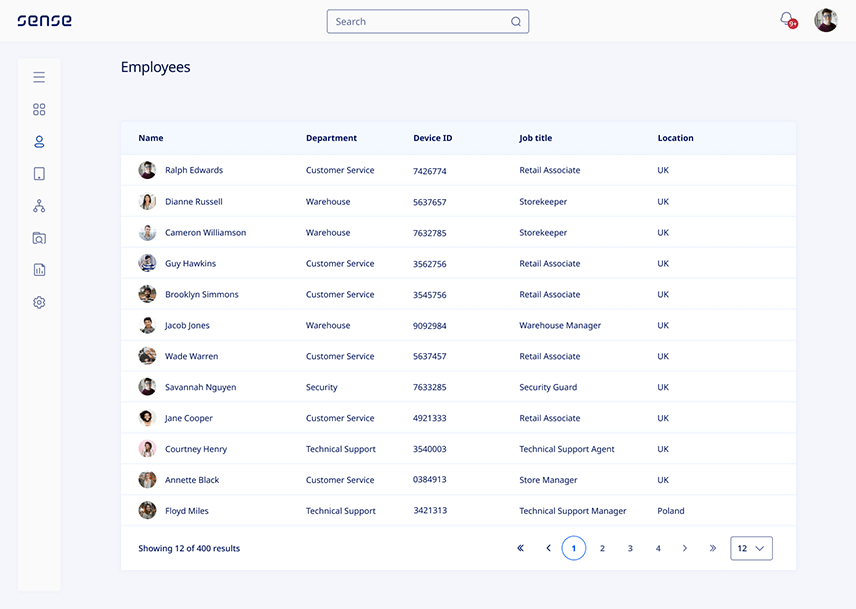 Locate staff
Team managers can use the SenseConsole to see who has signed into their Sense Badge, where they are, and whether they are in their assigned area
Rush response
Quickly identify busy areas within your stores, such as build-ups where customers are waiting to be served, then locate and redeploy available staff
Workload management
Allocate tasks and checklists to staff, making their priorities for the day clear. When an associate signs in, their tasks are automatically downloaded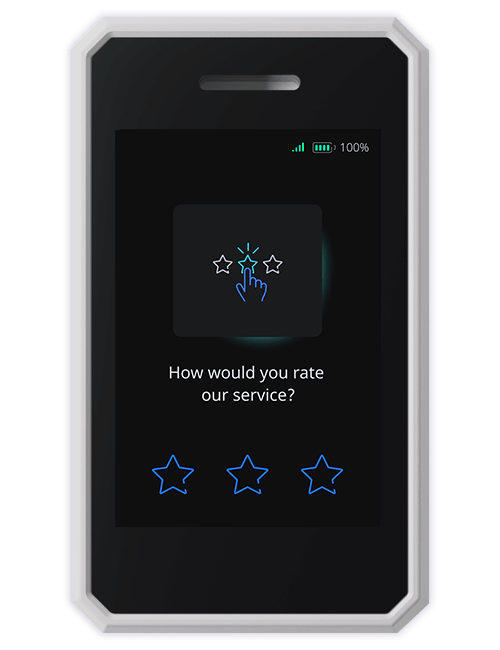 Instant feedback
Send out feedback forms or pulse surveys, to find out how staff are feeling, or to gather instant intelligence about what's happening on a shift
Asset tracking
Let frontline workers quickly locate and navigate to the important equipment they need, reducing time wasted on feeling lost and unable to work
Make decisions with real insights
The SenseConsole provides both real-time and historic insights to help managers understand the way people and items move around their busy stores, allowing for real high-impact changes to be made that boost worker efficiency, increase sales and improve customer satisfaction.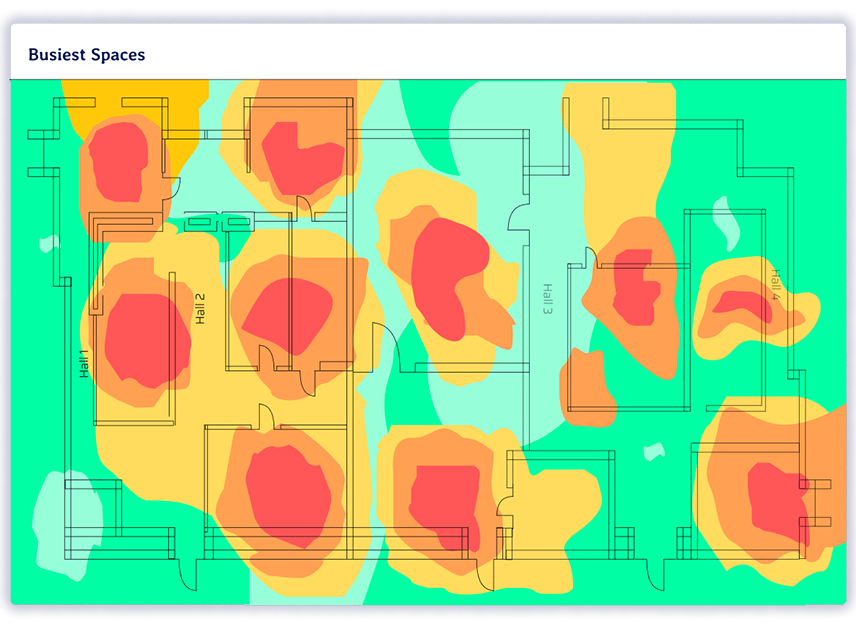 Shopper intelligence
Tag trolleys and baskets to see how customers move through your store, and which zones are your busiest so you can redeploy staff where they are needed the most
Time-sliced analytics
Review historical data to assist staff planning – see your busiest hours and areas, and find out where build ups usually occur or where carts are most likely to be abandoned
Create safer and more efficient retail space
Retail spaces are complex and busy environments, often with busy shop floors, busy warehouse areas, busy stockrooms and busy parking lots. Yet many of your team members are still effectively working alone, often with little or no supervision. Sense helps you create a safer and more efficient workspace, no matter who is working in which area.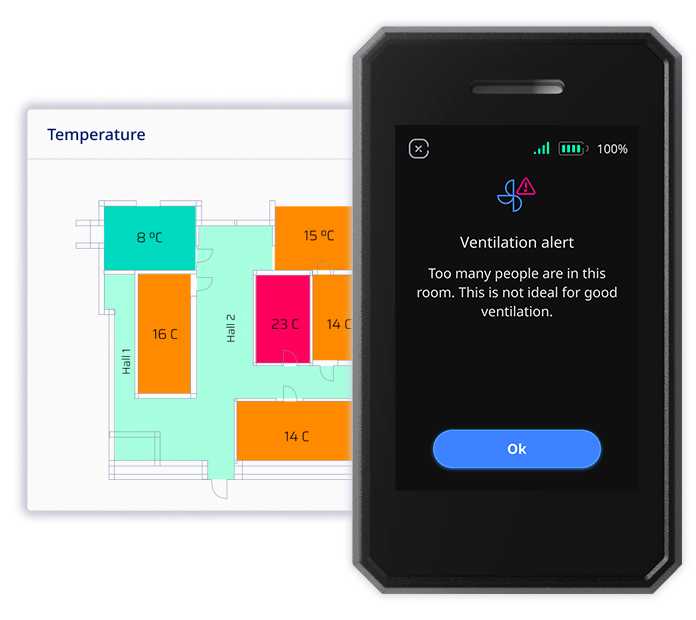 Fall detection
Sense Badges can detect hard falls and automatically alert a supervisor to the team member's location for immediate response. You can also use historical fall data to learn which areas are more prone to incidents.
Environmental monitoring
The Sense Badge is built to constantly sniff the air for temperature, humidity and air quality. It can also detect some harmful gases or toxins, to help you understand your working environments and keep staff safe.
Safety warnings
Send safety warnings to staff, e.g. to warn them of upcoming maintenance work, to let them know they're near a moving vehicle, to inform them or a weather warning, or to detect and monitor social distancing.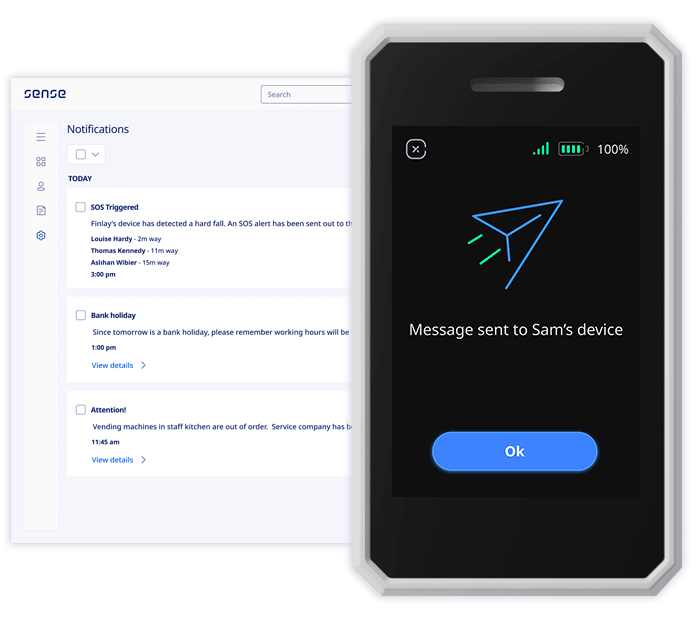 Keep staff up to date in real time
Retail workers get most of their company or shift information from team meetings, text messages, PA announcements or noticeboards in staff-only areas. This sometimes means that notifications get missed, and members of later shifts may miss out on important company updates or announcements. Sense lets you keep your team members in the loop at all times.
Company updates
Send company-wide updates to all members of staff, and check who has opened and acknowledged each message
Shift notifications
Let shift managers inform team members of stock deliveries, product updates, regional promotions or staff sickness
Direct messaging
Enable person-to-person communication for your own secure internal messaging system, ideal for frontline workers
Simplify processes connecting stores and offices
Sense helps you streamline your processes, reduce non-value tasks and connect all members of your organisation. Build your own workflows, apps and integrations to create smoother processes that reduce manual admin and narrow the gap between office staff and frontline workers.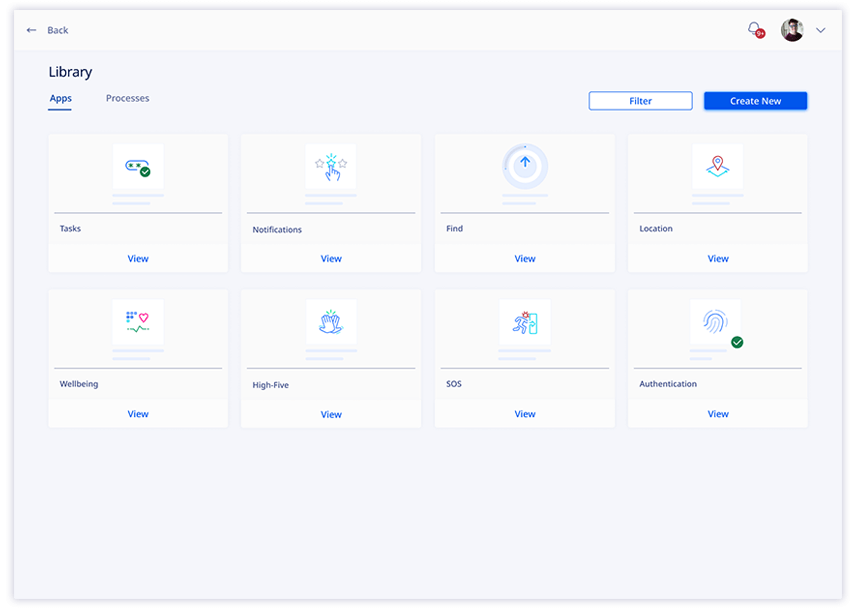 Find out how Sense can help you
Sense provides the hardware, software and services you need to connect, inform and support your frontline workers. Our engineers understand the challenges facing frontline workers, and the technology it takes to solve them – so get in touch today, to find out how Sense could help your organisation join the dots.
Contact us