End-to-end asset tracking
The Sense platform links up to low-cost Sense Tags to help you and your frontline workers find, manage and maintain your most important assets.
Real-time location
Movement alerts
Status and condition
Check in or out
Track and manage your assets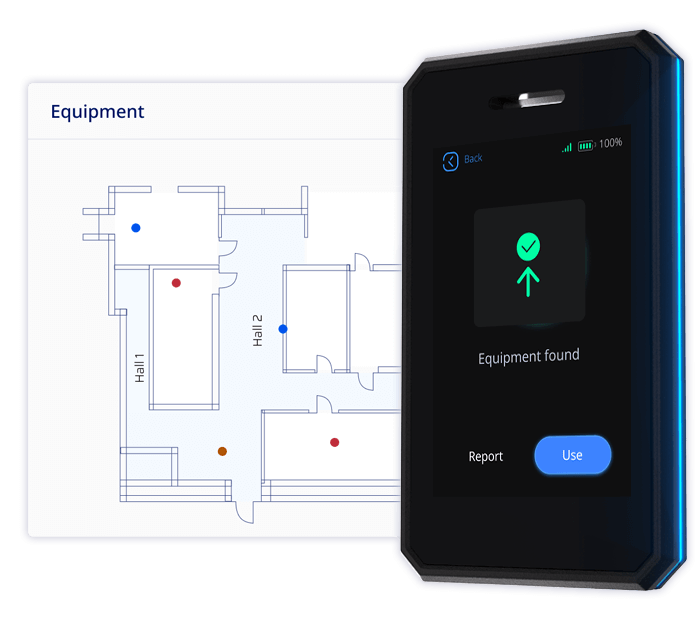 Track assets and equipment across all sites and storeys
Sense Tags let you track thousands of assets or equipment, across multiple floors and sites, with up to 10cm indoor accuracy.

Workers can use their Sense Badge to find or reserve equipment, and to report items as damaged or faulty.

Real-time asset data is fed into your Sense Console to help you map the status, movement and condition of all assets, whilst triggering automatic maintenance workflows.
Make smarter decisions using accurate asset data
The Sense solution helps you not just locate assets, but also better understand their movement patterns, their usage frequency, and the types of people interacting with them the most. This valuable asset data can help you to make high-impact decisions that improve the way your business operates, and maximise your ROI on asset expenditure. You can deploy Sense quickly as a standalone solution, or integrate it with your other business systems.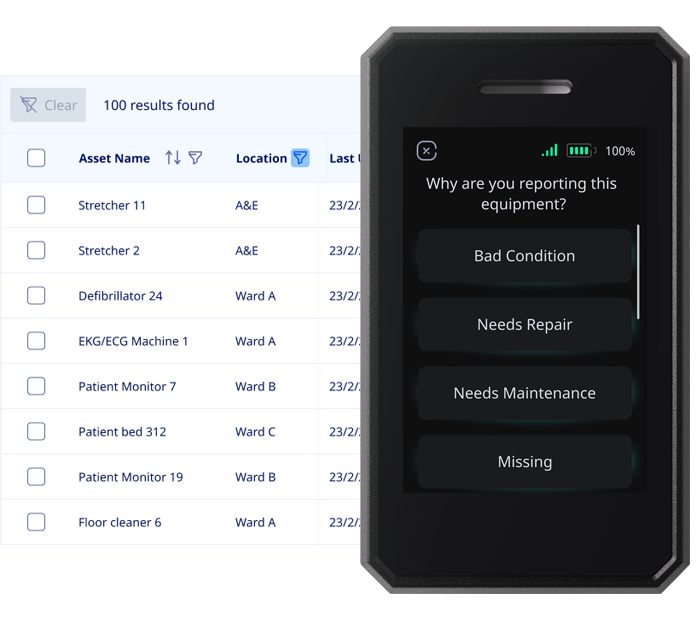 Wearable asset tracking for your frontline workers
The Sense Badge is the wearable interface into your real-time asset database. Badge wearers can locate the assets they need on-the-go, and even get navigation directions with up to 10cm indoor accuracy. The Sense Badge clips to any belt, collar or pocket and is resistant to drops or breakages – perfect for busy frontline workers.
Locate
Locate assets in real-time to see what is where, and make sure each zone has all the equipment it needs to run efficiently.
Wayfind
Help staff reduce time spent looking for equipment, by letting their Sense Badge navigate them to an item's precise location.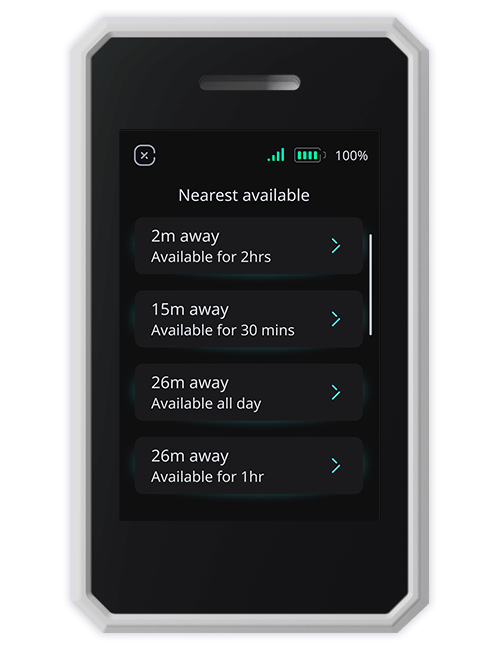 Reserve
Help staff prioritise their workload during busy shifts, by letting them reserve high-demand items, and check them in or out.
Report
Improve availability of equipment with the quick scan and report function to inform engineers about equipment condition.
Maintain
Improve safety and compliance and prevent breakdowns by scheduling alerts for assets that require periodic maintenance.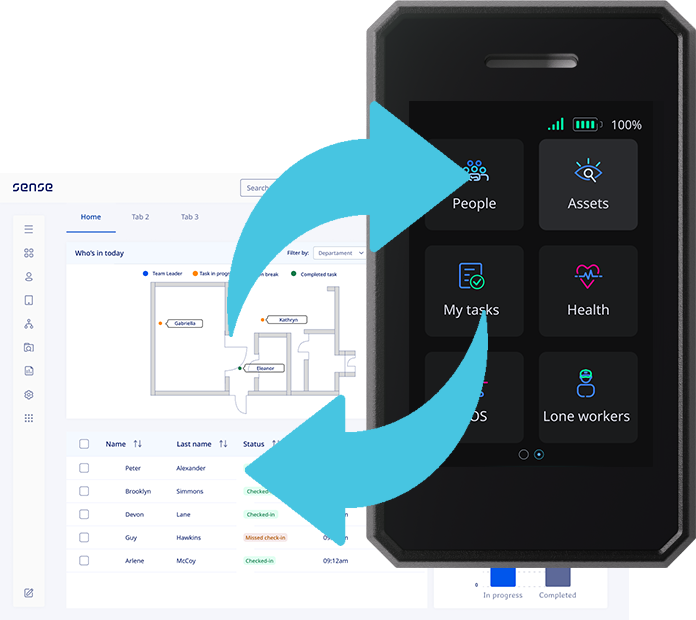 How Sense works
The Sense platform is a complete technology ecosystem designed to support the way organisations manage and protect their frontline workers. At its heart is the Sense Console – a powerful cloud-based management interface, where organisations can monitor the movement and status of their people or things, and communicate with team members in real-time. From this console, organisations can also build apps, assign tasks, and design automatic workflows to streamline their frontline processes. This technology is supported by real-time data from the front line – collected and shared via wearable Sense Badges or Sense Bands, as well as asset-tracking Sense Tags.
Learn more
Get in touch
Find out how Sense can help you
Sense provides the hardware, software and services you need to connect, inform and support your frontline workers. Our engineers understand the challenges facing frontline workers, and the technology it takes to solve them – so get in touch today, to find out how Sense could help your organisation join the dots.
Chat to an expert