Wearable messaging tech
Sense is a complete communication platform for frontline workers, with messaging, tasks, alerts and SOS for half the price of a phone plan.
Two-way communication
Message people nearby
No phone needed
Durable and drop-proof
Improve productivity now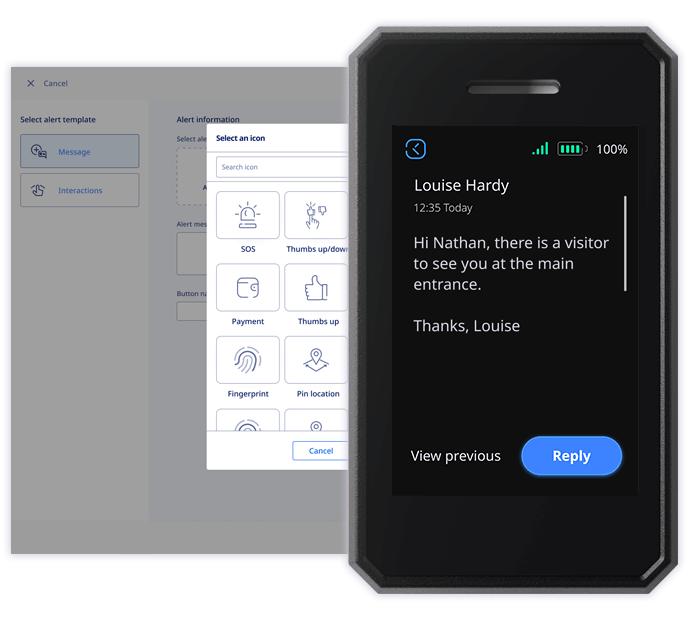 The instant messaging system designed for the workplace
The wearable Sense Badge gives your frontline workers a distraction-free messaging system to keep them connected and protected during their shift.

Team members can send messages to individuals, or use Sense location technology to find the nearest available colleague and request help.

Managers can use the Sense Console to respond to SOS alerts, locate individuals, or send messages and updates to their team.
Connect management with frontline workers
Managers or supervisors can use Sense to send out important shift-critical information to workers on duty, or to check-in on staff wellbeing with feedback forms and surveys. This data can then be rolled up to provide insights based on team, department, location or even skillset. And senior management can send important updates or gather vital frontline feedback, by sending messages or forms that are directed company-wide, site-wide, or even to specific groups who match custom filters.

Only authenticated users can send messages or view responses, providing a high level of security and privacy. Senders can check message status to see if they have been received and read, and all sent and received messages are logged in the core SenseConsole to help management keep track of communications and identify response volume and trends.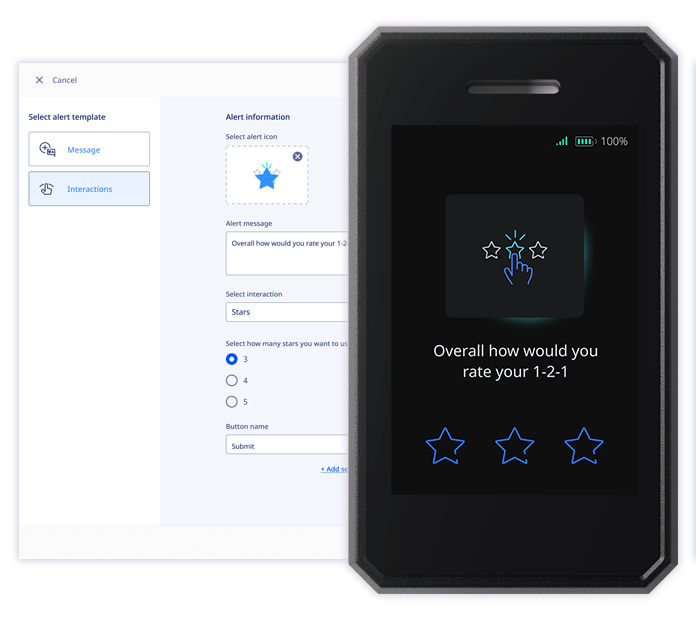 The Sense messaging app
A great way to connect frontline staff and inform them of critical company or shift information.
Instant messaging
Staff can target messages to the person they need
Request help
Request help from the nearest available colleague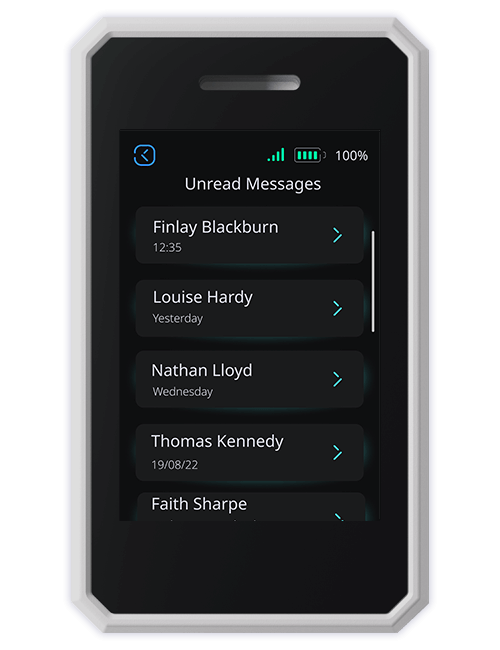 Shift-critical updates
Shift managers can send updates to workers on-duty
Read receipts
Know when a message has been received and read
Frontline feedback
Send surveys to collect vital data from the front line
Recognition
Deliver morale-boosting praise or encouragement
Audit logs
Keep a secure record of all internal messaging activity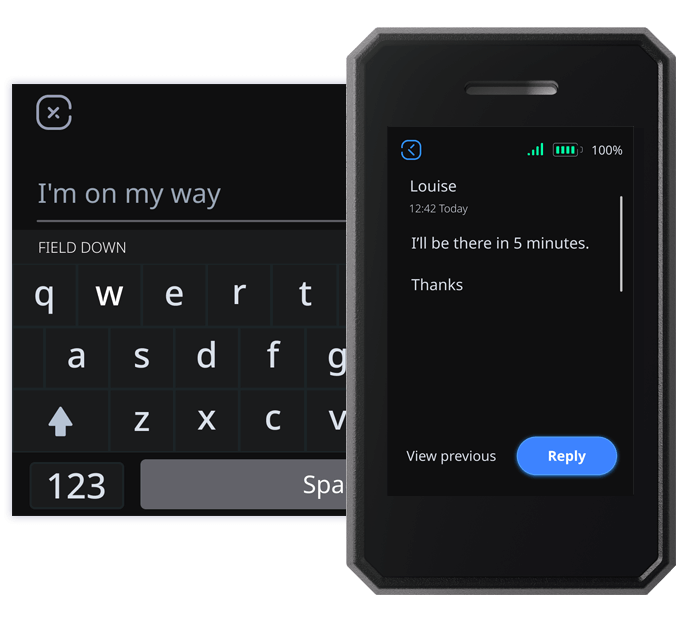 A simple and intuitive messaging app
Authorised Sense Badge wearers can type custom messages with a landscape-mode keyboard, or they can use templates created at an organisational level to select and send messages. Like all Sense Badge operations, creating a message is simple. Find the person or group of people you want to contact, select or compose the message, and send.
Find out how Sense can help you
Sense provides the hardware, software and services you need to connect, inform and support your frontline workers. Our engineers understand the challenges facing frontline workers, and the technology it takes to solve them – so get in touch today, to find out how Sense could help your organisation join the dots.
Chat to an expert