Streamline your frontline
Build custom apps and automatic workflows and deploy them across your entire frontline via wearable Sense technology.
Automate processes
Build custom apps
Create quick triggers
Integrate with other systems
Talk to us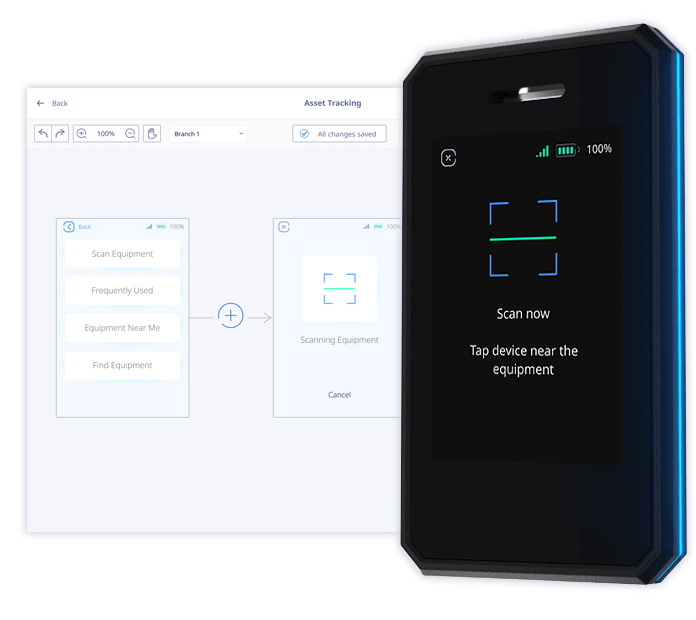 Reduce repetitive and manual frontline tasks
Each worker wears an interactive Sense Badge that sends and receive real-time data, and runs useful apps or workflows.

Select from our standard apps, or design your own in your central Sense Console – your apps and workflows trigger commands, messages or alerts based on different signals.

Your workflows can receive passive input from Sense Badge sensors, or active input from the badge wearer – such as forms, messages or buttons. These triggers can automate background processes that eliminate non-value tasks.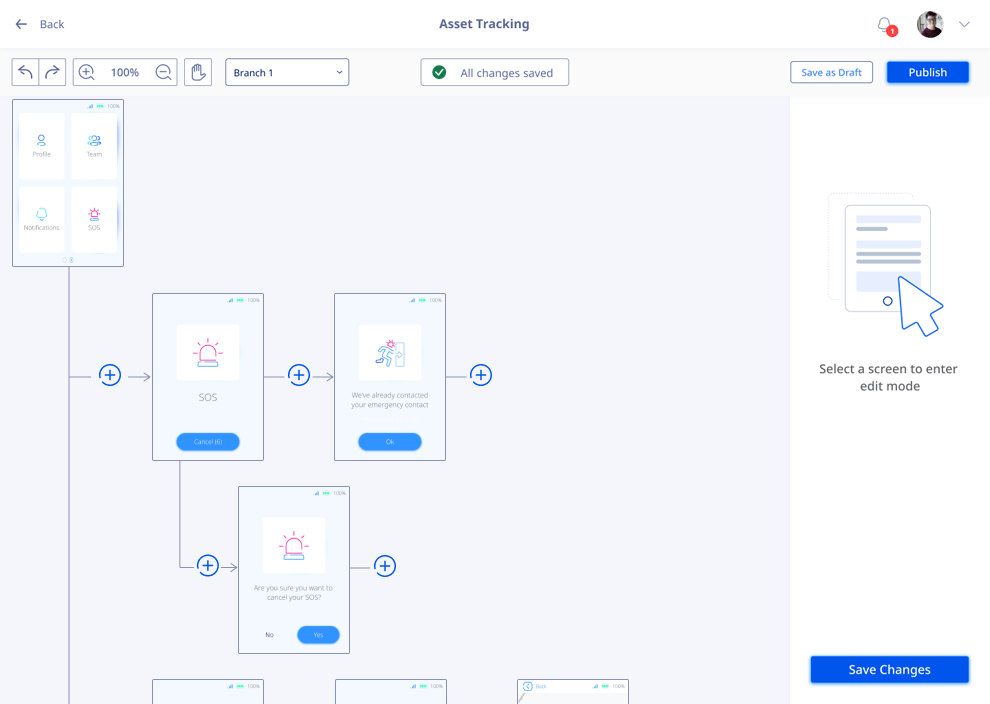 Adapt Sense to your way of working
Workflows
Automate simple processes to eliminate non-value tasks and free up more time for frontline staff.
Apps
Create custom interactive apps that simplify complex processes via our no-code app builder.
Jobs
Assign lists of jobs and tasks based on triggers such as "clock-in activated" or "location entered"
Checklists
Create detailed checklists for each job, to ensure staff complete the required steps every time.
Forms
Distribute interactive surveys to gather feedback, monitor wellbeing and check asset conditions.
Find out how Sense can help you
Sense provides the hardware, software and services you need to connect, inform and support your frontline workers. Our engineers understand the challenges facing frontline workers, and the technology it takes to solve them – so get in touch today, to find out how Sense could help your organisation join the dots.
Chat to an expert