Facilities management
Sense lets you manage tasks, track attendance and protect lone workers across all sites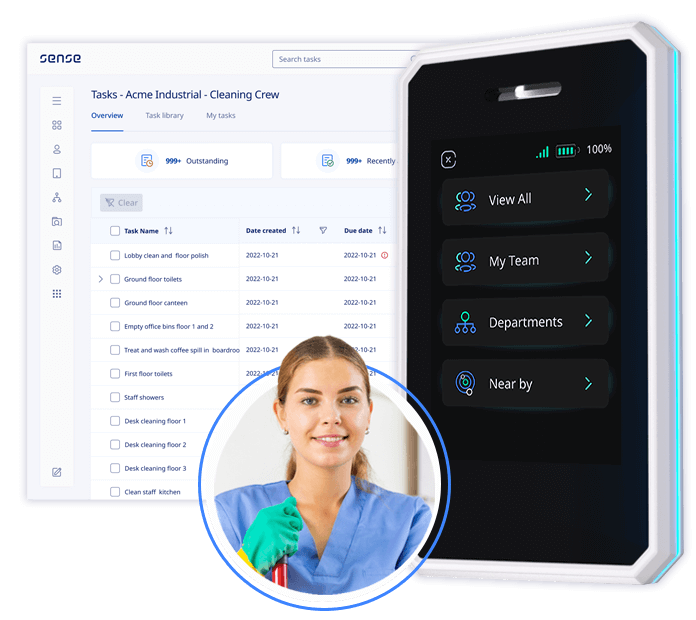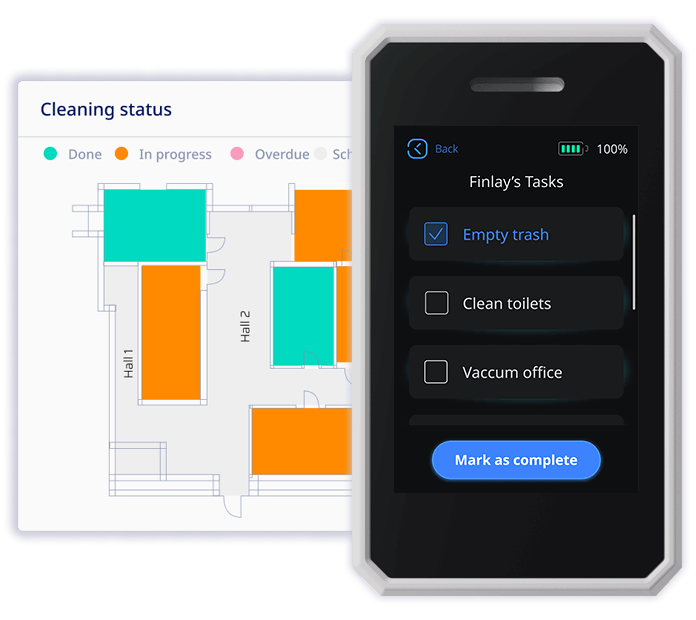 Smart task management
Create jobs across your different sites and zones, then let Sense auto-allocate tasks as workers arrive, based on proximity, skillset or job role. Monitor task progress in real-time, and easily re-deploy nearby team members if a colleague needs help to complete a job.
Automate your timesheets
The Sense Badge shows you when each team member arrives at their destination, and automates their timesheet entry – with biometric authentication to validate their identity. Monitor the time it takes for tasks to be completed, and then send timesheet data directly to your payroll or HR system.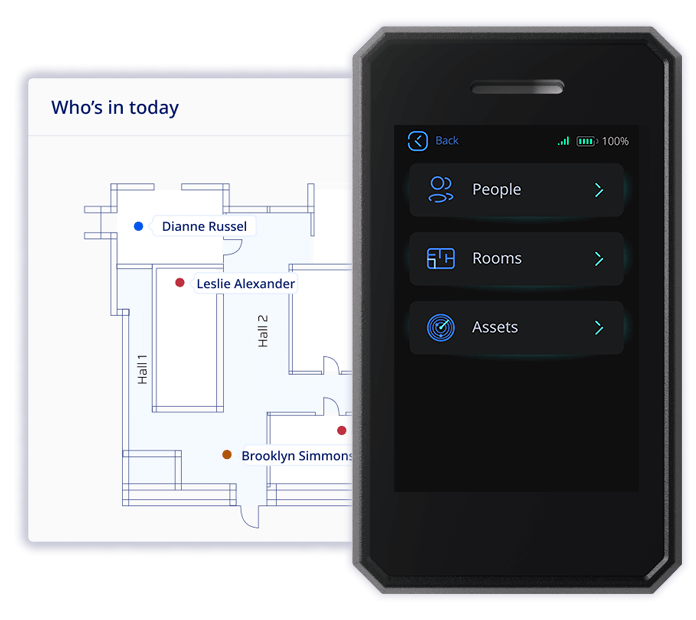 Manage tasks
Send task lists directly to team members, and record how long they take to complete.
Automate timesheets
Timesheet data is shared with your Sense Console as workers enter or leave their zones.
Locate workers
Accurate location data helps you find and support workers who may need extra help.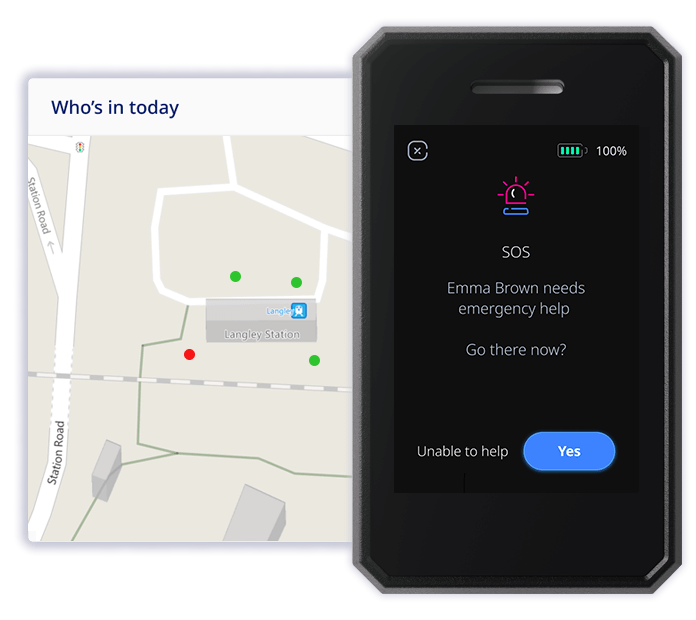 Protect your workers
Protect your team members and improve site safety, even in remote client locations, with hard fall detection and SOS alert functions. Accurate location data helps you respond quickly to emergencies, by finding the nearest person and giving them directions to the scene. Log all detected incidents to identify locations or tasks which may present a safety risk.
SOS & fall detection
Protect your team members and quickly call for help.
Locate help
Find the nearest colleague to respond to emergencies faster.
Data insights
Log incidents to identify risky locations or challenging tasks
Data-backed invoicing
Show the value of your services and prove that work has been carried out, by adding time-stamped task completion to your invoices – complete with movement analysis and identity verification. Resolve disputes by using the Sense Console rewind functionality to link location and movement data with task completion reports.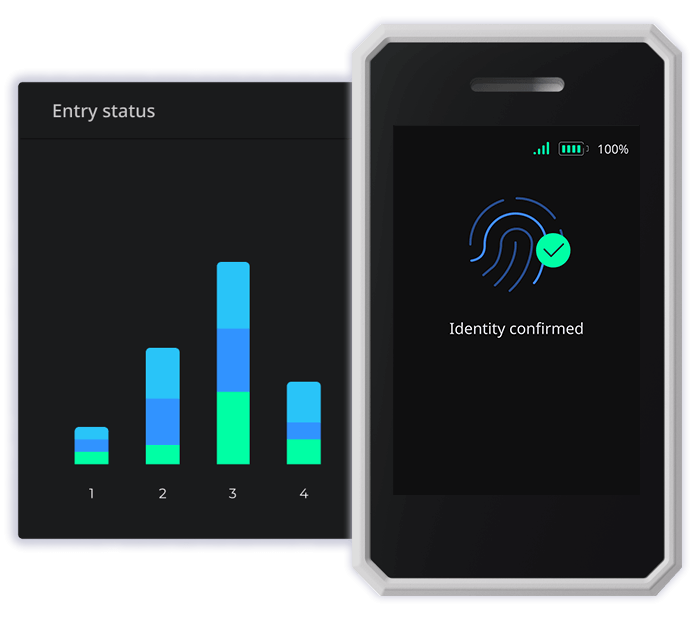 Find out how Sense can help you
Sense provides the hardware, software and services you need to connect, inform and support your frontline workers. Our engineers understand the challenges facing frontline workers, and the technology it takes to solve them – so get in touch today, to find out how Sense could help your organisation join the dots.
Chat to an expert