Wearable staff location tech
Locate all workers in real-time, indoors and outdoors, with up to 10cm accuracy – monitor activity, respond to emergencies and redeploy staff.
Bluetooth, UWB & GPS
Accurate up to 10cm
Mapping and navigation
Timesheets and attendance
Start running better shifts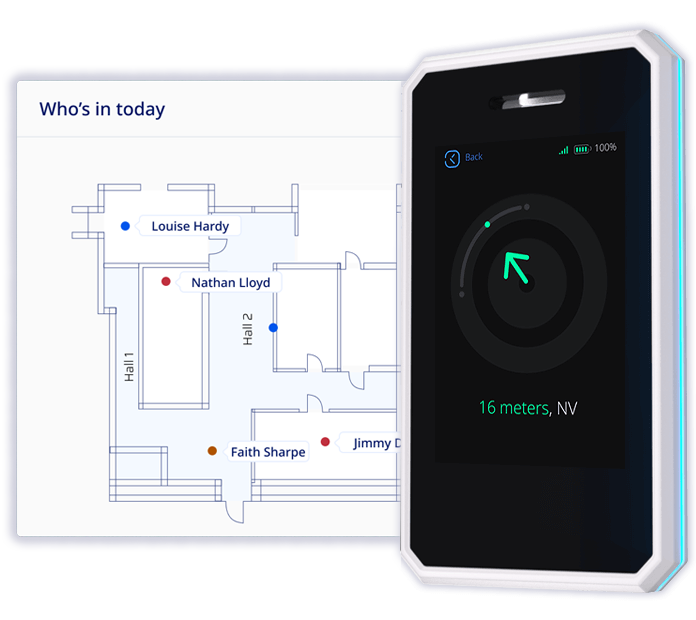 Accurate location awareness to support your frontline workers
Wearable Sense Badges reveal the real-time positions of all your workers with up to 10cm accuracy, even indoors.

Managers can find, contact or redeploy staff via the Sense Console – while automatic workflows can alert you if bottlenecks are forming, zones are left unattended, or somebody enters a restricted area.

Historical movement and interaction data can be processed to help you understand your high-traffic areas and design new ways of working.
Location intelligence to support a better workplace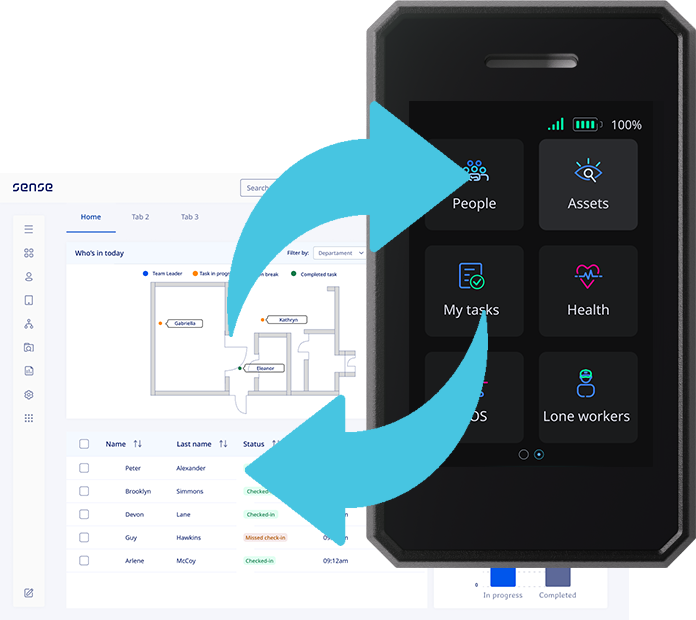 How Sense works
The Sense platform is a complete technology ecosystem designed to support the way organisations manage and protect their frontline workers. At its heart is the Sense Console – a powerful cloud-based management interface, where organisations can monitor the movement and status of their people or things, and communicate with team members in real-time. From this console, organisations can also build apps, assign tasks, and design automatic workflows to streamline their frontline processes. This technology is supported by real-time data from the front line – collected and shared via wearable Sense Badges or Sense Bands, as well as asset-tracking Sense Tags.
Learn more
Get in touch
Find out how Sense can help you
Sense provides the hardware, software and services you need to connect, inform and support your frontline workers. Our engineers understand the challenges facing frontline workers, and the technology it takes to solve them – so get in touch today, to find out how Sense could help your organisation join the dots.
Chat to an expert