Wearable tech for your frontline staff
Wearable hardware and real-time software – the complete platform to manage, monitor and protect frontline workers
Indoor Location & GPS
Two-way Messaging
Lone Worker Support
Asset Tracking
Biometric Security
Custom Workflows
Watch 2-minute demo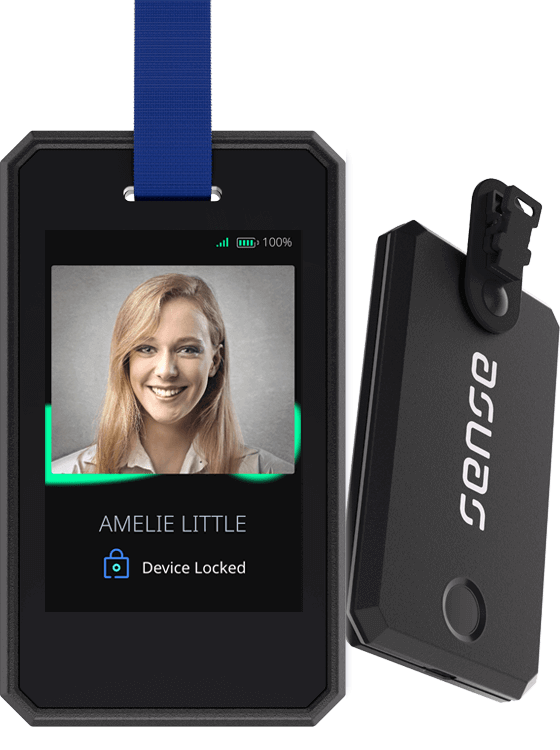 Your workforce management console
The Sense Console is your powerful real-time dashboard that lets you manage, monitor and protect your frontline workers. Managers can assign daily tasks, track progress and respond to live location and status information from their teams – while inbound data such as safety alerts, restricted zone entries and requests for help can be fed into automatic processes that trigger commands. Senior management can then use this data to make wider organisational changes, e.g. by learning how long it takes a team of 4 people to complete a particular task, or by reviewing the high-traffic areas that are causing the most of your bottlenecks.
Meet the Sense Badge
The Sense Badge clips to any belt, collar or pocket, and is resistant to drops and breakages – perfect for busy frontline workers.
Location intelligence
Use precise real-time location information to automate timesheets, locate and redeploy staff, navigate complex environments, and send for urgent help in an emergency.
Learn more
Asset management
Build an inventory of equipment, vehicles or important machinery, and track them with SenseTags to help your staff locate them, check them in or out, and report on their condition.
Learn more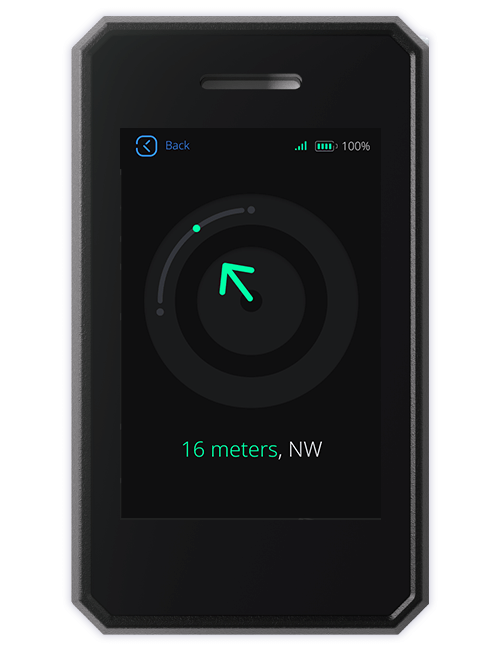 Communication
Give staff a secure internal instant messaging service to help them communicate as groups or individuals, and keep frontline workers in the loop with company updates or surveys.
Learn more
Operational insights
Collect data about your front line, including movement patterns, employee mood, air quality and location, to discover what contributes to your highest and lowest performing teams.
Get a demo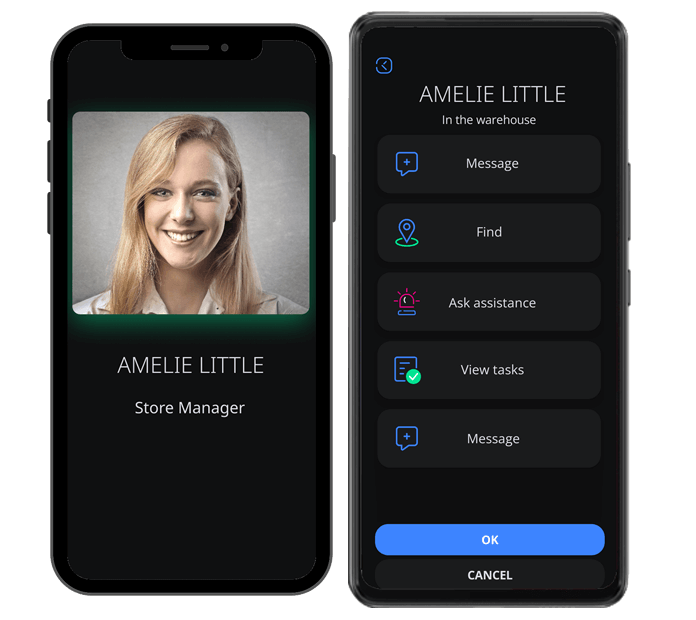 The Sense smartphone app
The Sense mobile app is ideal for users who want to access features like tasks, alerts, messaging, voice and basic location services, but who don't require advanced Sense Badge functionality such as person-level accuracy or asset tracking. The Sense app starts from just $3 per user per month, and ensures all members of your organisation can connect to your Sense ecosystem.
Compare functionality
Solve industry-specific challenges
Sense is suitable for any organisation with a high volume of frontline workers. Some companies use Sense to solve highly-complex industry-specific challenges that require a sophisticated solution.
How Sense works
The Sense ecosystem collects multiple data points from your frontline teams, to inform real-time shift management, trigger powerful back-office workflows, and support on-going operational analysis and improvement. Data is collected through a combination of passive SenseTags and SenseBands, as well as the interactive wearable Sense Badge – which enable fast and discreet communication between colleagues and shift supervisors, while sending accurate location and environmental information about workers, guests and equipment to your SenseConsole. Sense is a complete solution that can be deployed across any sector, including healthcare, retail, hospitality and manufacturing. The platform uses Microsoft Azure along with Bluetooth 5.1, 4G LTE SIM cards, biometric authentication, various environmental sensors, as well as our unique blend of location intelligence technology, which provides outdoor location data via GPS, as well as precise indoor positioning with up to 10cm accuracy.
Learn more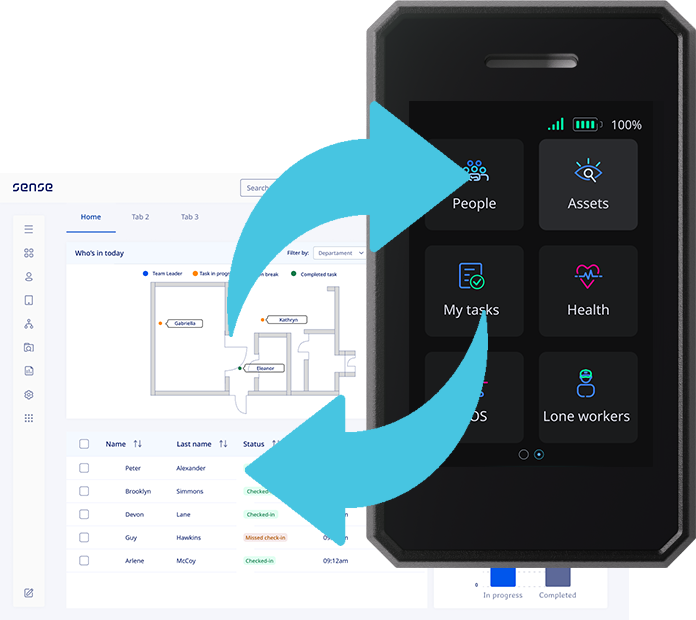 Find out how Sense can help you
Sense provides the hardware, software and services you need to connect, inform and support your frontline workers. Our engineers understand the challenges facing frontline workers, and the technology it takes to solve them – so get in touch today, to find out how Sense could help your organisation join the dots.
Contact us