Outdoor leisure
Track tourists and respond to emergencies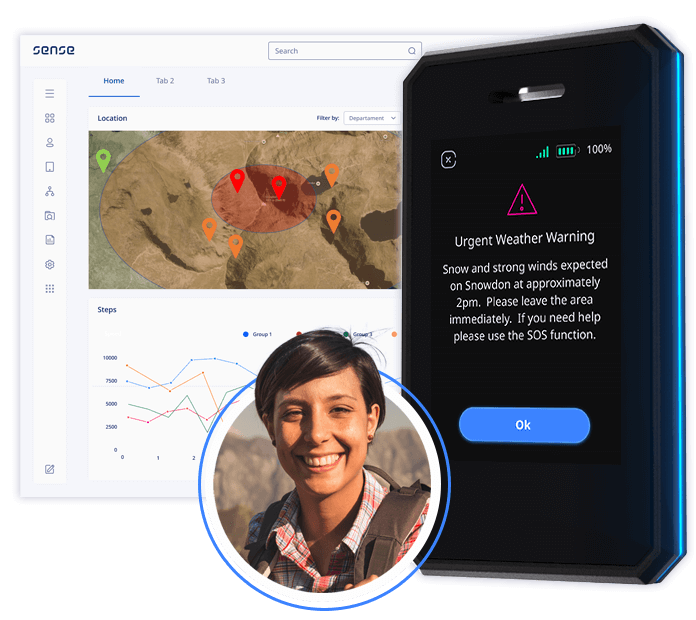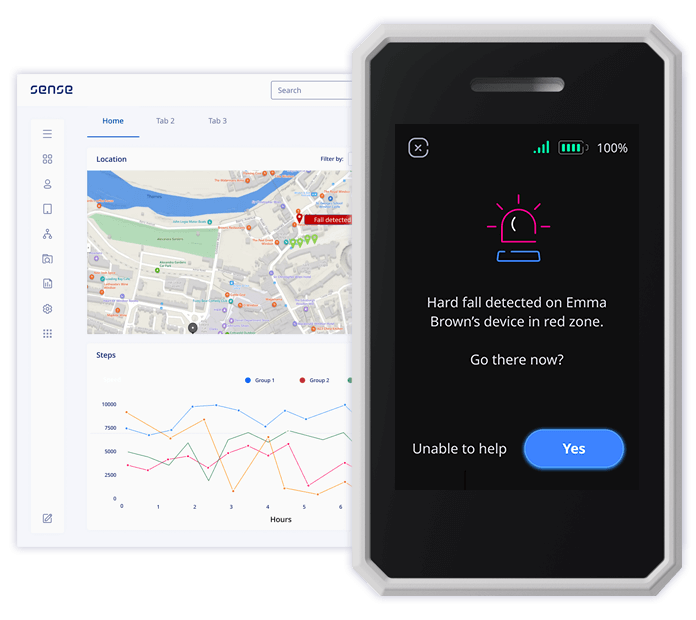 Wearable tech for tourists in the wild
Hundreds of people a year get lost or hurt during wilderness tours or sightseeing excursions. The biggest challenge when trying to get assistance to tourists quickly, is a lack of location awareness or messaging capabilities. The Sense solution is a great option for tourist centres wishing to give customers an extra level of security during their adventure – by renting out a Sense Badge, they'll be tracked in real-time, with hard fall detection and SOS functionality too.
Keep tour groups together
City tours often have large groups of people surrounded by thousands of other tourists, which can make it difficult to track all members of the group. This can often include children and vulnerable adults. Sense provides a durable and discreet device that helps tour guides always keep track of each member of their group.
GPS location
Quickly locate group members that go missing, using GPS to locate them in real-time
SOS button
Give guests a quick way to alert their tour guide, share their location and call for help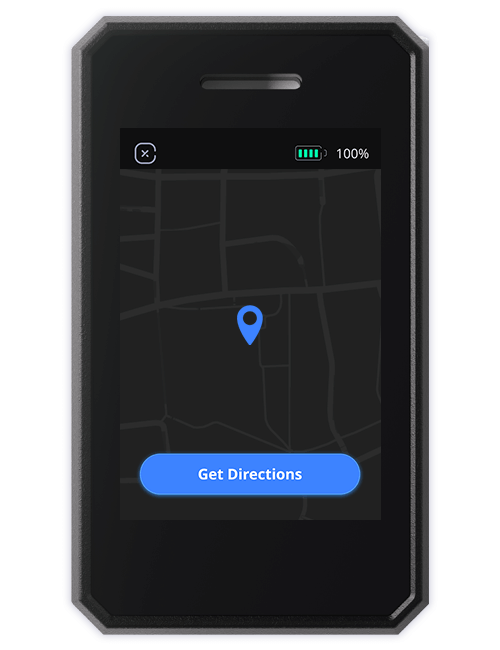 Remotely monitor visitors and respond to emergencies
Whatever sort of outdoor leisure organisation you operate – a theme park, a safari tour or a wilderness adventure – you can lend or rent out Sense Badges to your guests, to help your agents and workers monitor their location, respond to emergencies and gain insights about their movement patterns.
Real-time location
The Sense Badge will tell you where each wearer is, at all times – use your SenseConsole to find a specific visitor, or to check where most of your guests are hanging out
SOS
Guests or workers can hit their SOS button if they feel unsafe, threatened or unwell – Sense will broadcast their location, and reassure them that help is on its way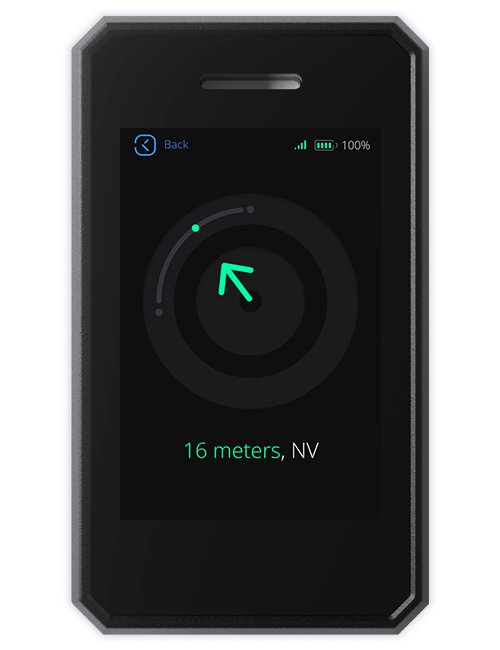 Hard fall detection
Sense Badges can instantly detect when a wearer may have suffered a hard fall – and will alert the designated contact with their current location, to request a check-in
Movement data
Each Sense Badge maps its wearer's movement onto your SenseConsole heatmap, and lets you review the historical data to identify trends and insights about movement
Communicate directly with your customers
There are many reasons outdoor leisure operators may wish to contact their guests. With many tourists unfamiliar with the local area, organisations use Sense to send important updates to alert tourists of sudden weather conditions, to inform them of local dangers nearby, or simply to point out an attraction or beauty spot.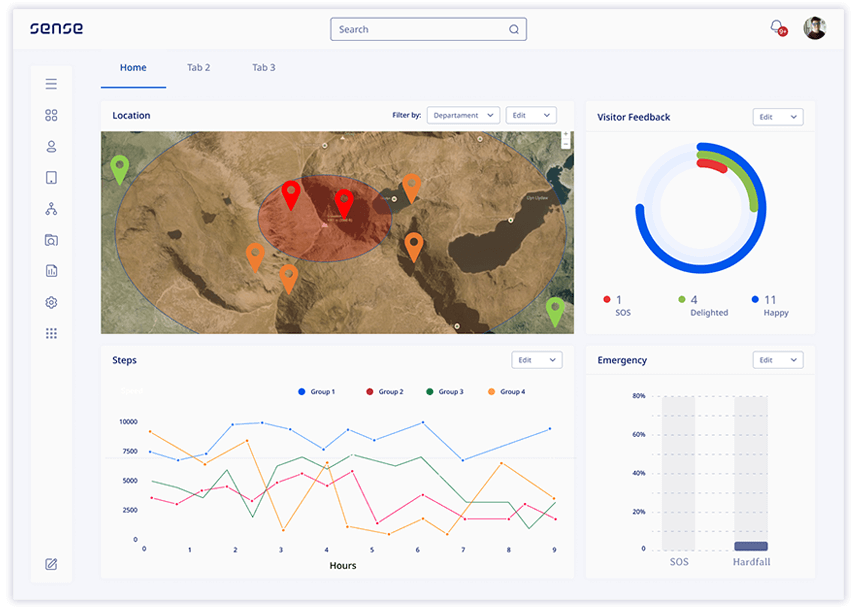 Emergency updates
Send emergency weather updates and retrieve latest location data for possible evacuations
Tour tips
Provide tips based on the tourist's location, to point out attractions and enhance their visit
Feedback forms
Find out how guests are feeling and get instant feedback, with quick forms or pulse surveys
Find out how Sense can help you
Sense provides the hardware, software and services you need to connect, inform and support your frontline workers. Our engineers understand the challenges facing frontline workers, and the technology it takes to solve them – so get in touch today, to find out how Sense could help your organisation join the dots.
Chat to an expert